Beijing has a master plan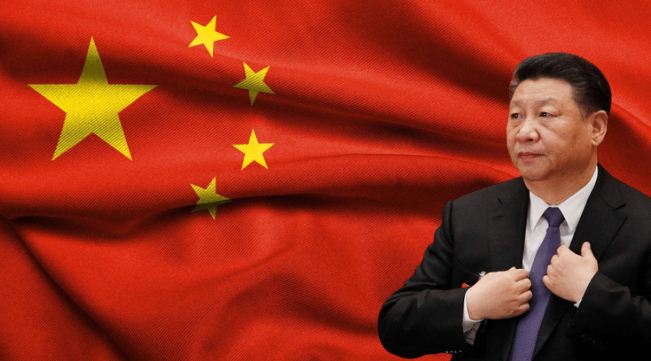 Beijing has a master plan
Nov 2016
"How We Campaigned For Trump"
Jeffrey Liu shared how his organization campaigned for Trump.
Liu is a close associate of Daniel Lou.
Liu is an important United Front officer.
He is also the Overseas Operating Officer of People's Daily, CCP's most important propaganda institution.
7 months after he shared how he campaigned for Trump, China issued a stamp for Jeffrey Liu.
On Dec. 2, 2017, Daniel Lou organized fundraising for Trump's reelection held at Cipriani Restaurant in New York, by bringing in 30 Chinese guests to a $ 2,700 per seat.
Ronna McDaniel offered Lou an official position as a volunteer fundraiser for Trump Victory. Lou started to make his way into RNC.
Cindy Yang, a 45-year-old spa owner in Floria held "Safari Night" bringing wealthy Chinese into a fundraiser in Mar-a-lago.
Cindy Yang is a United Front officer. This is her holding appointment letter issued by Beijing.
United Front has been investing for years to build connections with the MAGA GOP.
May 2019
Campaign Legal Center Complaint
On May 19, 2019, a complaint was filed to Federal Election Commission against 13 individuals including Cindy Yang and Daniel Lou.
They were found to use straw men to bring in Chinese money in violation of Federal Election laws.
A senior United Front Officer
But the FBI probe had little impact on Lou.
Although Cindy Yang is apparently a junior partner to Lou, western media mistakenly concluded that Lou is not a major player.
The reverse is true.
Lou is one of the most senior United Front officers deployed in the US. 
In Feb 2018, his company was awarded the status to handle Belt and Road projects.
On July 27, 2016 Daniel Lou was invited to the 89th anniversary of CCP military aka PLA celebration.
Among about 400 invitation-only VIP guests who showed up for the event that lasted only 2 hours, Lou is in a photo posing with the highest-ranking Chinese diplomat in the US that day.
Dec 21, 2019
Make China Great Again
On Dec 21, 2019, Daniel Lou was invited to be a keynote speaker in the forum held by Epoch Times.
In addition to sharing how Beijing helped elect Trump, Lou shared the vision of the Rejuvenation of China or Xi Jinping's Make China Great Again.
He laid out a plan to turn North America into a base by substituting the local social fiber with what China exports.
Dec 21, 2019
Epoch Times-"A paradigm for Chinese media"
In the presentation, Lou laid out the crucial role Epoch Times has in this grand vision of the Rejuvenation of China.
"Epoch Times sets a paradigm for Chinese media in the West", Lou added.
According to Lou, Epoch Times' growing influence in Western society is apparently crucial.
"Trump is better for China"
Before the 2020 General Election, Professor Canrong Jin, CCP's top political think tank laid out why Trump's reelection would be better for CCP.